Stuffed Grape Leaves | Dolma | 14 oz | Galil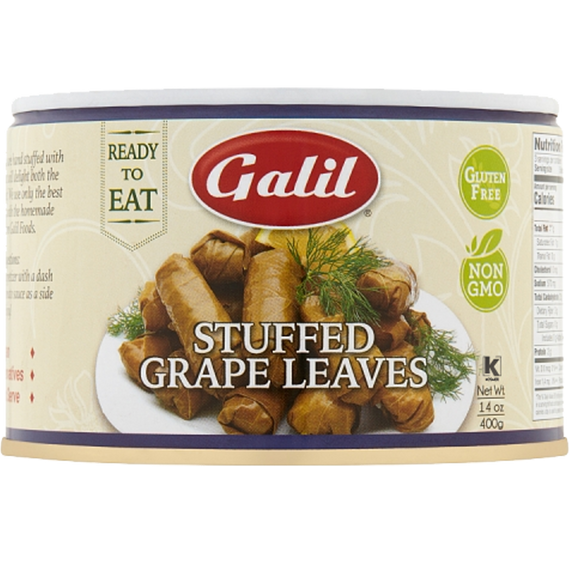 Galil Dolma or Stuffed Grape Leaves are made with soft and tender grape leaves. Our home-style recipe is filled with a delicious combination of rice, onions, tomato paste and herbs & spices. Ready to Eat straight from the can, they're a delicious mezé (appetizer) or can even make for a quick and easy meal paired with feta.
A Mediterranean specialty, also called Dolmades, these tasty staples are hand-rolled using soft vine leaves, pre-cooked and ready-to-eat hot or cold. Warm in your sauce of choice or serve right from the can with just a squeeze of lemon juice.
12-15 Dolmas per can.
Ingredients: Grape leaves, rice, onion, water, soybean oil, tomato paste, salt, dried mint, dill, black pepper, citric acid.